Philippine Ocular Inflammation Society 2022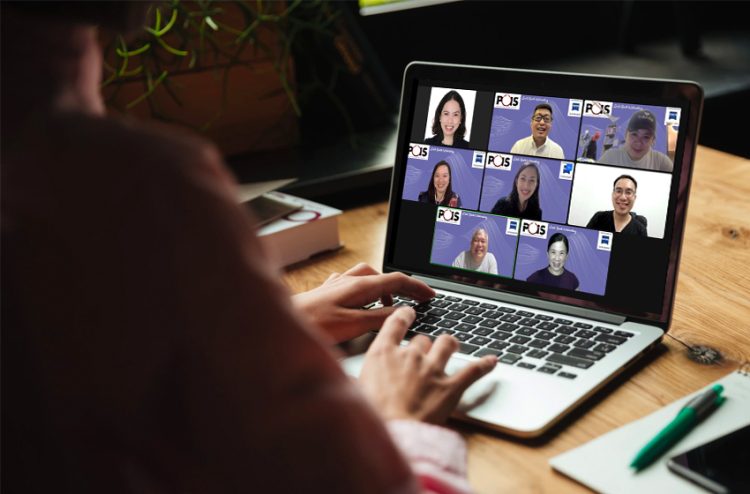 The Philippine Ocular Inflammation Society (POIS) has been a steadfast subspecialty society under the auspices of the Philippine Academy of Ophthalmology (PAO). Since its formation in 1998, POIS aims to disseminate knowledge, intensify its efforts and innovate in clinical research and management of uveitis in the country. At present, POIS has 24 active members. The POIS held its business online meeting last January 11, 2022 and elected its new set of officers and directors for the year 2022-2023. POIS Immediate Past President, Dr. Vicente Ocampo, presided the meeting.
2022-2023 POIS Officers
President: Dr. Ian Paredes
Vice President: Dr. Pia Galvante
Secretary: Dr. Franz Cruz
Treasurer: Dr. Ellen Yu-Keh
Directors : Dr. Chey Arcinue, Dr. Neil Onghanseng, Dr. Tim Tang Lee Say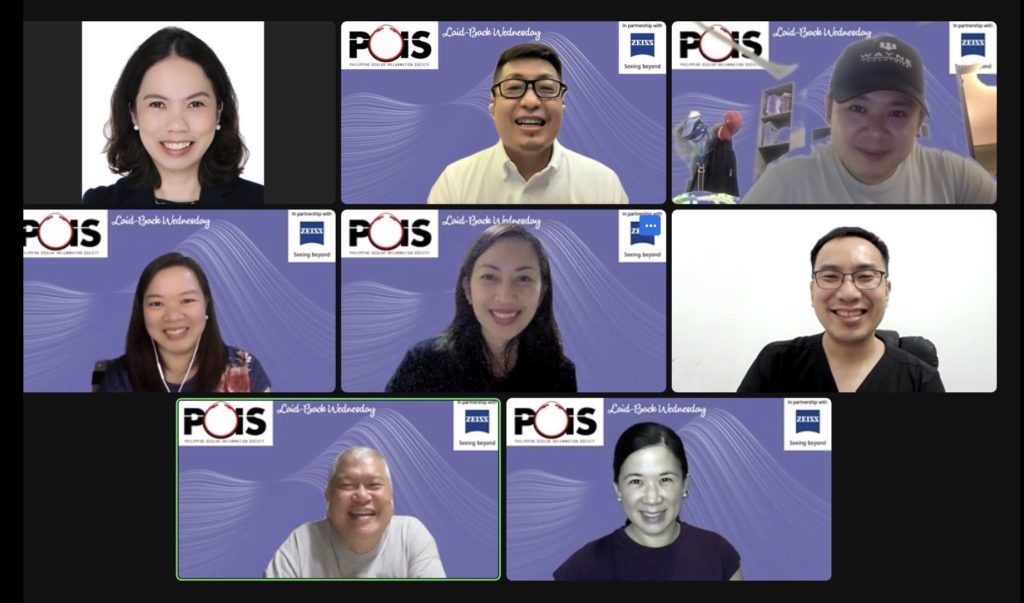 On March 9, 2022, the first episode of POIS Laid Back Wednesdays meeting took place. This will be a year long activity exclusively for POIS members. On Laid Back Wednesdays, POIS members gather and discuss anything under the sun on topics outside ophthalmology — this will provide a relaxing atmosphere as well as making a holistic individual for the members. For the first episode, Dr. John Solamo talked about "Fitness during the Pandemic", and our very own Dr. Tim Tang Lee Say, discussed on "Mental Health and Spirituality".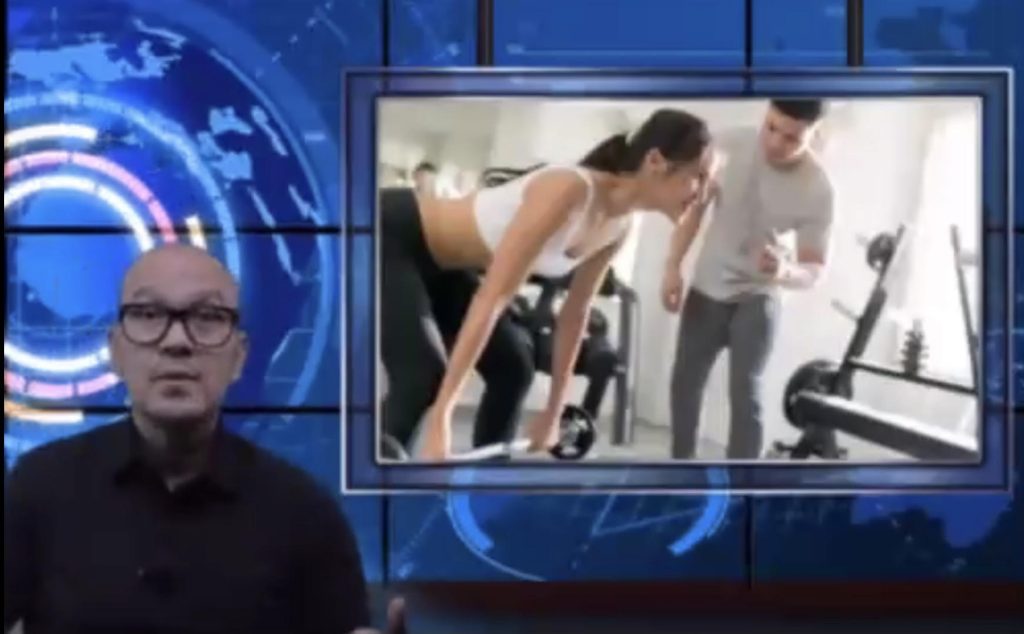 POIS shall embark on a landmark multicenter Philippine-wide prospective study on TB uveitis, the Philippine Ocular Tuberculosis Study (POTS). It shall address important questions on the epidemiology and patterns of TB uveitis, diagnosis and treatment outcomes. In a country where TB is endemic, this project would not only have a significant contribution in the field of ophthalmology but also in the field of Public Health. There are currently more than 30 hospitals/eye facilities slated to participate from Luzon, Visayas and Mindanao
In line with our mission to disseminate and further educate fellow ophthalmologists on uveitis,
POIS will be lecturing to different chapter societies on basics and advancements in the field of
Uveitis.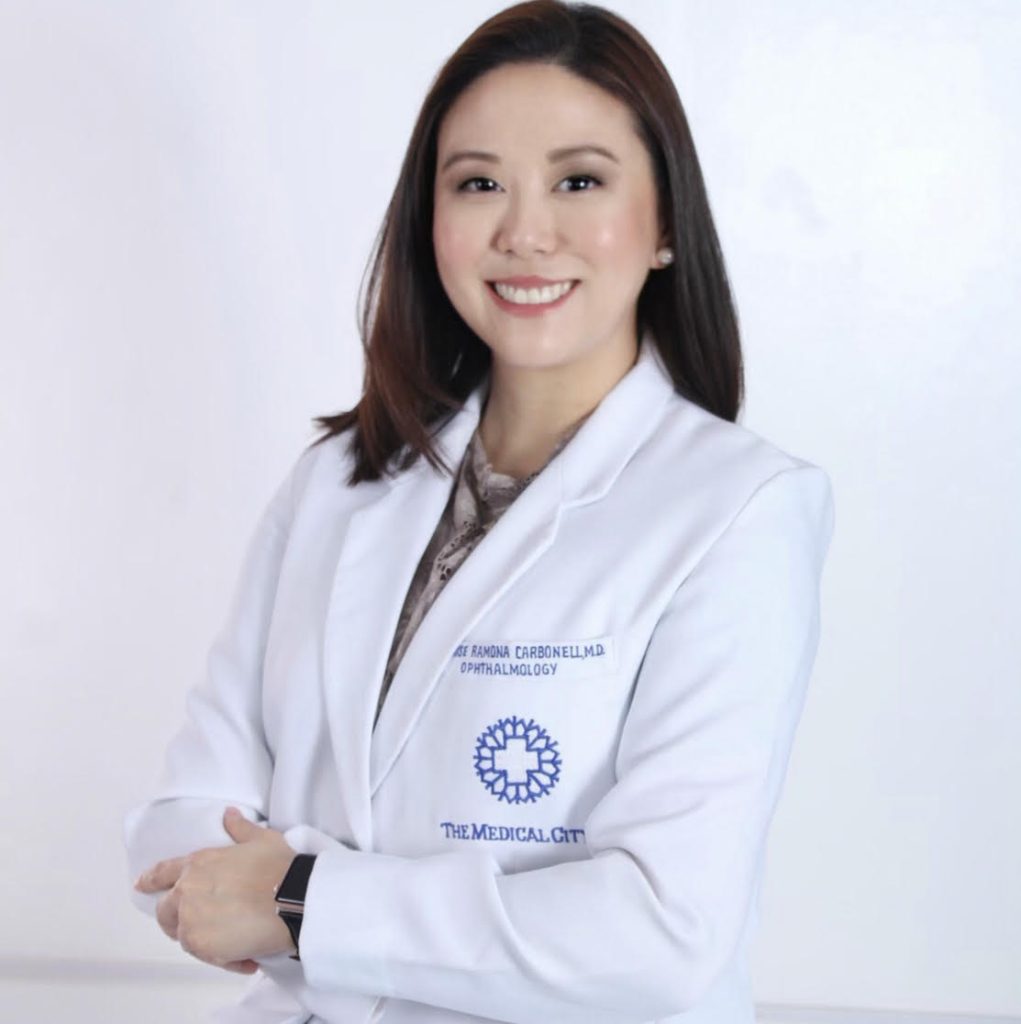 Author's short bio:
Dr. Denise Carbonell is an active Ophthalmology consultant and Uveitis specialist at The
Medical City, Medical City South Luzon and University of Perpetual Help Biñan. An audiophile, virtuoso pianist, and frustrated photographer, you may sometimes see her listening to music or watching the latest Disney movie with her son on weekends.