EFOCALPOINT EDITORIAL STAFF:
Charisse Ann S. Tanlapco
Managing Editor
Jubaida M. Aquino
Editor-In Chief
Yvette Marie B. Santiago-Gatmaitan
Peter Paul T. Ronque
Senior Editors
Emil Andre R. Jaca
Eleonore B. Iguban
Charl Marlo A. Jimenez
Maria Katrina L. Malgapu-Uy
Associate Editors
Ryan C. Rodriguez
Multimedia Editor
Ronald Martin B. Abaya
Graphics Editor
Eva J. Catedral
Art Curator
Joane T. Gagnon
Georgette S. Servidad
Assistant Editor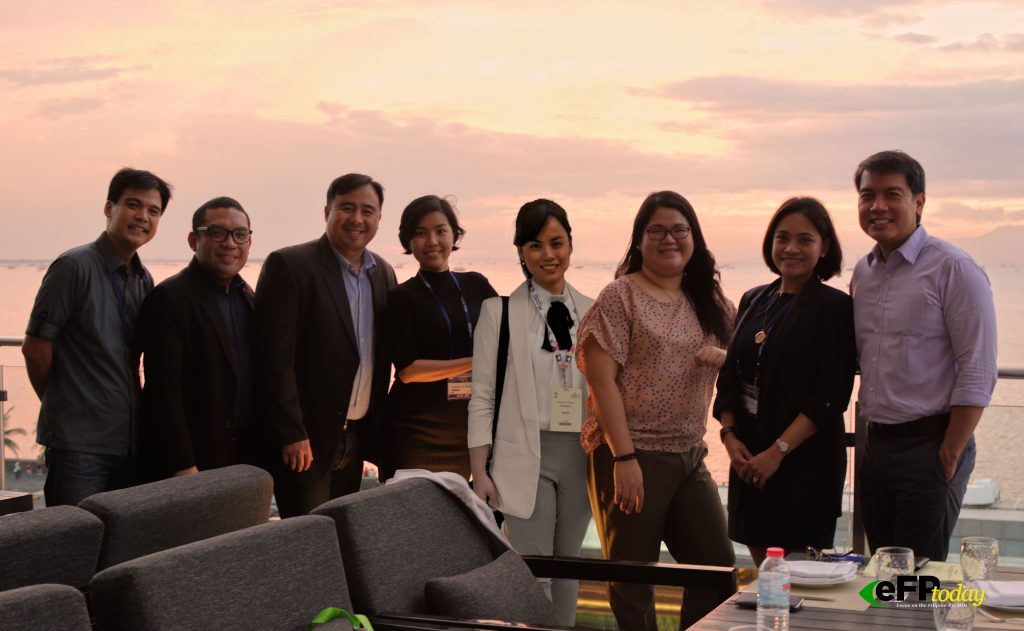 CONTRIBUTORS:
MARA SABRINA CLEMENTE
Amang Rodriguez Memorial Medical Center
MARIA REBECCA ABES-SERVERA
MARIA ANGELINA P. TIROL
JO ANNE HERNANDEZ-TAN
PATRICIA ANN L. LEE
MA. CARMELLA B. GUEVARRA
Cardinal Santos Medical Center
MARIANO HO, III
Cebu Doctors University Hospital
CLAIRE B. BARJA
JULIA VILLALVA
Far Eastern University Nicanor Reyes Medical Foundation
CHRISTINE S. SIGUAN-BELL
RAMON MARIO R. ONGSIAKO
Makati Medical Center
VICTORINO D. PERLAS JR.
Manila Central University Hospital
MARIA KARINA M. MONTESINES
Ospital ng Makati
CRISTINA M. GARCIA
Quirino Memorial Medical Center
BELTRAN ALEXIS A. ACLAN
EDWARD VICTOR GADONG DE JUAN
UERM Memorial Medical Center
MARTIN M. DIONSON
Vicente Sotto Memorial Medical Center
JESSE JAY L. BAULA
Davao Society of Ophthalmology (DSO)
DANIEL N. ONG
Philippine Cornea Society (PCS)
AUBHUGH LABIANO
Neuro-Ophthalmology Society of the Philippines (NOSP)
DENISE RAMONA V. CARBONELL
Philippine Ocular Inflammation Society (POIS)
MARIEL ANGELOU A. PARULAN
CHARISSE ANN S. TANLAPCO
Philippine Society of Ophthalmic Plastic & Reconstructive Surgery (PSOPRS)
CRISSA MARIE G. PIONELA
Central Luzon Society of Ophthalmology
FAYE D. LEVINA
Jose Reyes Memorial Medical Center
CARLO M. ARTIAGA
University of the Philippines – Philippine General Hospital
JAN PHILIPPE H. TAN
Asian Eye Institute
ALEXANDER L. GUNGAB
University of Santo Tomas
HISTORICAL PERSPECTIVE
Dr. Reynaldo E. Santos, upon the suggestion of the then PSO President (1988-1989), Dr. Rudolfo U. Chuanico took the initial steps in creating a forum that resurrected the concept of the PAAO Newsletter during the incumbency of Dr. Gloria D. Lim as PAOO President. The maiden issue of the generic PSO-PAOO Newsletter came out in 1989 during the mid-year meeting in Baguio. The aim was to bring to the members of the PSO and PAOO, Council news, institutional announcements, PBO communications and other related matters that interested members. The black & white issues, consisting of 4-6 pages, were put up on a quarterly basis with the help of industry partners, chiefly Allergan, Philippines.
After sometime, Dr. Santos, launched the "Name Your Newsletter Contest" but it generated only one (1) entry from the membership during the contest period. In 1996, he finally gave the name of "Focal Point: PAO Highlights & News Reviews" with Dr. Santos & Dr. Rene Edgar Mendoza as its founding editors. The publication this time was made possible with the generous support Ciba Vision and later by Pharmacia & UpJohn beginning 1999.
With little manpower to run the newsletter, Dr. Santos took on the additional task of being the copy editor while Dr. Mendoza, being the more senior person, took on the task of writing the editorial for the issues. With the combined efforts of the founding editors & contributors from various institutions – the newsletter soon evolved over time with the creation of a formal editorial staff, business manager and correspondents that led to a more structured format with banner headlines, improved & timely coverage of Council activities, the PAO President's Diary, international news, better and more interesting features, more regular contributions from participating institutions, more colored photos and better paper quality. Later on, associate editors were nominated and named (Dr. Princess de Leon-Fermin, Dr. Ma. Evelyn Ambrosio, Dr.Cynthia Domingo, and Dr. Jacqueline H. King – among others) to help in the further improvement of the news forum. Dr. Carlos G. Naval became its first managing editor. The sponsorship of the publication of the Focal Point was later taken over by Pfizer, Philippines in 2004.
In keeping with the Academy's efforts to transition to paperless communications, the FocalPoint printed newsletter was converted to an electronic format and was rebranded as eFocalPoint in 2010. With this format, the newsletter was able to reach the PAO members instantaneously upon publication without the delay and additional cost of courier service – at the same time, supporting responsible environmental stewardship.