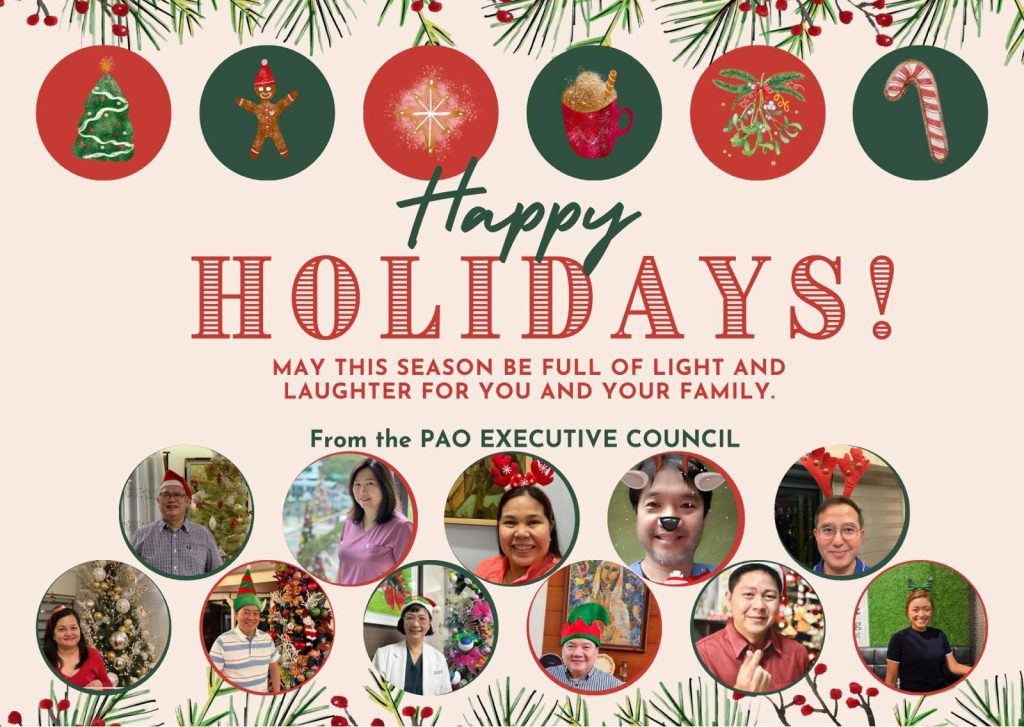 PRESIDENT'S CORNER
"I learned that courage was not the absence of fear, but the triumph over it. The brave man is not he who does not feel afraid, but he who conquers that fear."
― Nelson Mandela
Greetings of good health to all!
The first issue of the 2022 eFocalPoint is aptly themed "A Brave New World." This comes at a time when we are slowly adjusting and adapting to life under the so-called new normal. Some have quickly and eagerly embraced it while others remain hesitant and fearful.
The past two years under the vast shadow of the pandemic had been tough for all of us. Life as we knew it literally came to a halt. Professionally, flourishing practices floundered while those yet to be established struggled to take off. Personally, all of us had a relative, friend, or colleague who was infected and affected by the dreaded virus. Worse, a number of us contracted it as well.
Undoubtedly, the pandemic has affected us both physically and mentally triggering a myriad of reactions and emotions. Fear and frustration. Anxiety and anger. Hope and helplessness. It's as if we have been on a massive emotional rollercoaster ride with no end in sight.
Fortunately, at the moment, the number of cases is going down together with the Alert Level restrictions imposed by the government. We are now slowly bringing some normalcy back into our lives, hopeful that conditions will continue to get better and constantly praying that a new deadly variant will not pop up to ruin everything again.
Akin to how we treat our patients, the approach to living in the new normal must be individualized. Carry on at your own pace and comfort level. Even with baby steps you will get to where you're headed. No rush. No pressure. No judgment. No worries.
What is important is to soldier on. The pandemic may not be over. But life must go on. The virus is still around. But with vaccinations and proper safety protocol, we will prevail.
In facing the new world, stay strong and look forward to brighter days ahead.
Be brave!